When choosing the right service provider is important for you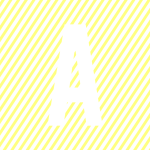 From time to time, your business may lack resources or needs additional staff in specific areas or projects. In these circumstances, you need a quick and flexible solution for a short or long period of time. SKB helps you by providing professional and efficient staff with minimum ramp up time.
Our interim staffing gives you the freedom to concentrate on your core business and manage market fluctuations. We carefully define each mission to take account of your specific needs. Our professionals can successfully fulfill all types of requirements and are committed to delivering high quality services.
We offer a partnership with a dedicated SKB team that is effective and responsive to your needs, delivering the best possible cost-effective approach and providing maximum value for your money. SKB's advisory services will help you:
Resolve resource and skill gaps for projects
Improve operational efficiency, reduce risk, control costs, and meet SLAs
Free up fulltime resources for training and other needs
Improve availability, and predictability of management quality and cost