Securing the critical information that is the lifeblood of your business
Digital communication is creating more data by the hour. Whether or not your organization has the capability to securely receive, store, use, and transmit the data will determine your longterm success and client confidence.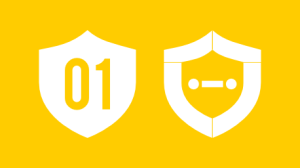 The advent of the Information Age promises big benefits, but also poses a big challenge. Our lives are increasingly relying on the Internet. As a result, sensitive personal, healthcare, and financial data is completely living electronically for many of us. Also, in addition to its increasing volume, data is up to 90% unstructured, making its security management even more challenging. Last but not least, raw data is characterized by high velocity, and hackers frequently try to attack the data in flight.
You need a partner that can help you stay one step ahead of the hackers. That's why SKB will help you:
Design and implement a high-performance, integrated platform to support a secure architecture for information security
Capture, consolidate, manage and protect business-aligned information
Ensure availability, security and compliance of your data systems
Align your information security policies with your new business initiatives
The Result
SKB will help you secure your data. With our field-proven, integrated approach, we can transform your IT infrastructure into an impenetrable environment.